Appreciation Marketing for Heart-Centered Practitioners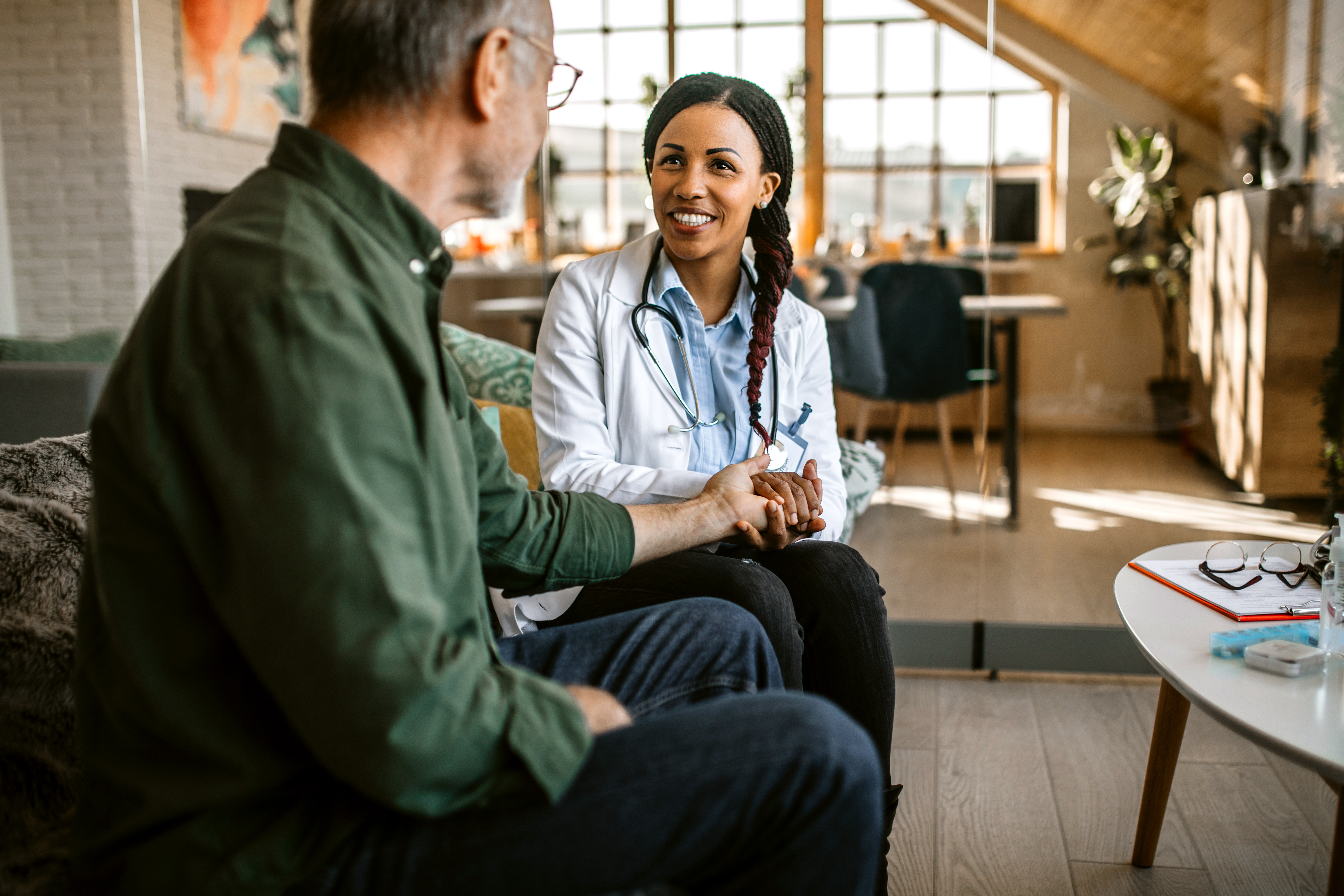 One of our deepest cravings as humans is to be appreciated. As a health-care provider, making sure your patients feel valued always needs to be high on your list of priorities. Going out of your way to demonstrate acts of kindness on a regular basis is a characteristic that may come more naturally to some, but it's these little things that should be at the forefront of your mind when thinking about your practice.

No matter the industry, if you were to recall a positive customer or patient experience, I bet that positive recollection comes down to how someone made you feel. To do this for your own patients doesn't mean you need to spend hours figuring out how to make each individual feel appreciated. In fact, it's the small gestures and acts of kindness that will take your practice's patient experience the extra mile and make a big difference.

Think for a moment what differentiates your experience at a 5-star hotel vs a 3-star hotel. It comes down to the small, simple things that a 5-star hotel knows you need before you ask. These may include finding a chocolate on your pillow, a welcome basket, or an info package for your next steps on how to navigate the time spent in the area.

When we spend some time looking at the user experience in our business, we start to see opportunities to make small adjustments that can exponentially add to the success of our practice, whether chocolate is included or not!
It's the Little Things That Make a Patient Feel Special
Handwritten Notes
Now more than ever we, as a society, have lost touch with being personal. We are starving out intimacy with the prevalence of the digital world. Something as simple as a handwritten note can delight and make a long-lasting impression in a way that can't be accomplished when done digitally via text. Just because we have the option to do something digitally because it might save a few extra seconds or minutes, doesn't always mean it's better.

Writing a handwritten note to say happy birthday to your patient, with a nice message to go with it, will build a better connection. The same can be said for sending a thank you note to a patient who referred someone to you. It's something that comes from the heart and shows you took the time to stop and write to them.
The point here is it's not generic and impersonal, it's genuine and tangible. The truth is that because we hardly ever receive these types of letters or notes anymore, it will really stand out and make a huge difference when we do.
The Personal Touch
Keep in mind that when it comes to personal messages to your patients, it should never be from your staff, it should always come from you — and it should under no circumstances be a "sales-y" message. A good way to think of it is to make it part of your follow-up process.
The purpose of these small gestures is to further nurture your relationship with your patients, show them you really do care for them and their well-being on a human-to-human level. You need to connect with your patients on that level because their health is in your hands. They want to be cared for and feel heard, understood, and appreciated.
Phone Calls
Similar to writing notes to your patients, phone calls are also an important way to nurture that connection. Checking in on your patients helps them to keep their health recommendations at the top of their minds, but it is just as important to connect on a personal level if you want your patients to feel cared for and appreciated.
Maybe they are recovering from surgery or recently lost a cherished pet. Being involved in their care outside the office in this way makes a difference. There really is no limitation to how often these check-ins should occur, but this should come naturally to you, and it will be determined by your capacity to maintain check-ins. It's important to implement these practices regularly in whatever way that looks for you.
Be Intentional
Inform your staff member (often your receptionist or front desk administrative assistant), who is the first point of contact with your patients, to take note of important pieces of information about your patients that they may not tell you during your appointment. When your patient is checking in or waiting for their appointment, they will often engage in conversation with your staff and inform them of things about their life that may help you build your relationship with them.
For example, if they are going on vacation, starting a new job, moving, or about to welcome a grandchild into their life. Your staff should be trained to make note of these things and keep you in the loop so that you can add these meaningful points of connection to your check-ins.
Create a Feeling
When you are trying to establish a patient's routine check-in that is unique to you and your practice, ask yourself, how do they feel after a visit with me? Basically, you want to make sure that you are always creating a positive, meaningful experience for them that leaves them feeling seen, heard, cared for, and appreciated.
Keep in mind that you aren't the only person in town that is doing this work, so you need to find your own way to stand out. At the end of the day, you can offer the greatest service out there, but if you're not going the extra mile and creating a positive experience in exchange for the time they're giving you, then you won't leave a lasting impression or create lifelong patients.
Be Accessible
Creating a feeling for your patients also involves things that might not seem obvious at first, such as considering your office hours. Are they accessible for people who work 9 to 5 and don't get home until 6? Make sure you are adapting yourself to be accessible to as many people as possible.
You can't create a feeling for them if they can't even come in and see you! Understand your community and gear your hours to the needs of your patients to allow them to visit you.
See Things from Your Patient's Perspective
A fantastic habit is to put yourself into your patient's perspective by physically sitting in the waiting area of your office. Do a test next time you have a moment and pretend you're a patient by sitting in your waiting area and analyzing how you feel.
Do you find the lights too bright or too dark? Is the music giving you a good feeling or is the volume too loud? Are there signs to the washroom that are visible from where you are sitting? Is the washroom clean and inviting?
These may seem like such small things. They may even seem insignificant to you, but you need to imagine yourself as a patient and realize that every little detail of their experience will impact their overall experience and memory of visiting you.
Don't Keep Them Waiting
The little things about your waiting area will make your patients feel comfortable, and this includes your wait times. Having a long wait time is a huge red flag, which is often hard to avoid, but you need to be on top of this. The longer the patient's wait time, the more underappreciated your patient is going to feel, and it will most likely leave a bad taste in their mouth.
Keep the Reception Area Professional
You also want to be aware of what is going on with your staff members who are working at the front office. Are they discussing inappropriate things, or worse, are they discussing another patient and speaking loudly enough that anyone in the waiting room can hear?
You want to sit in that waiting area like a fly on the wall and see what's happening in your office. All these things are part of creating your environment to make your patients feel comfortable and appreciated.
Set Expectations
If you run a virtual practice, have you made any efforts to communicate a little bit about your appointments with new patients? Information such as "what to expect on our call" or "how we will work together" really help. Perhaps, even sending a welcome video prior to your appointment can help set the tone for patients who do not have the benefit of sitting in your welcoming reception area.
If you are using labs, do your clients know exactly what to do and what the next steps are in their journey? You can still implement a variety of high-touch, appreciation-focused habits within your virtual practice.
Be Sincere
Ultimately, you can't fake your way through this. You must be sincere in your efforts to create that positive environment and make sure every patient who comes into your care feels heard, valued, and appreciated.
It can be the smallest token that makes someone smile, and we truly don't have much of this type of interaction any more thanks to the internet. This means that these small personal gestures can make an extremely lasting and notable impact, more than any type of traditional marketing today.

Remember, it's always about them, not you. Your patients' experience and how they are feeling when they walk out your door — that's what sticks with them. If you, your staff, and your clinic's environment succeed in making them feel appreciated, all these positive impressions will accumulate and become the things that grow your practice with very little overt effort on your part.

Take a step back and realize the simplest things have the biggest impact.