3 Videos You Need to be Making to Promote Your Practice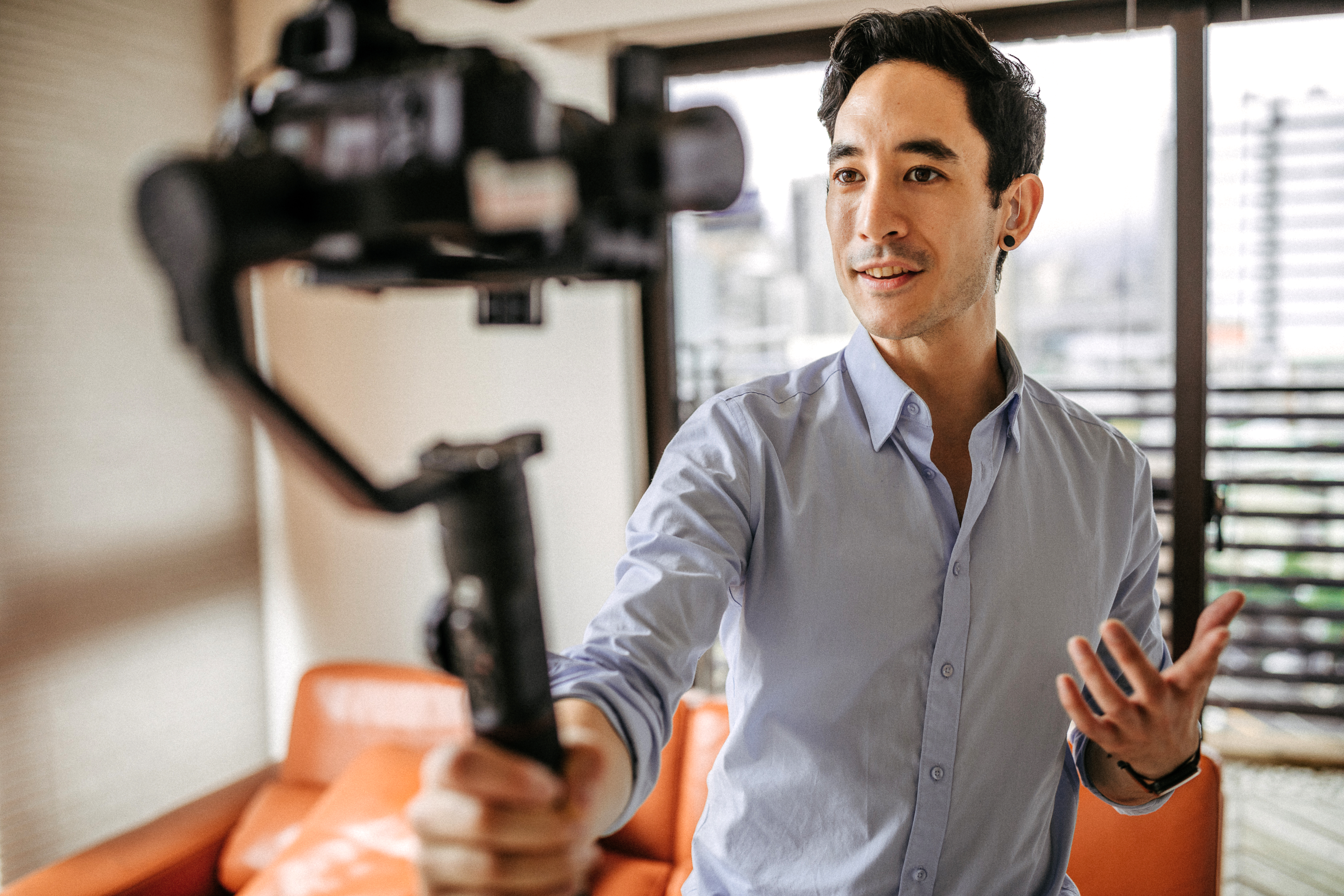 Video content is everywhere right now, as I'm sure you've noticed! If you're not currently creating videos or thinking about doing so as part of your online marketing strategy, it's time to reconsider and get started.
To give you a better understanding of where to start with videos, let's look at the specific hurdles you will need to overcome, why videos are so important and impactful, and the questions your patients should be asking themselves while watching your videos. The reality is that videos are taking over, and when they are correctly implemented, your videos have the power to turn the people in your community into lifelong patients.
Overcome These 2 Hurdles to Grow Your Practice with Video
1. Competition
If you look back at health-care choices 20 years ago, there weren't as many options available. Nowadays, a patient has more than one expert to turn to depend on their approach to healing.
Today, it's no surprise that the number one place people look for help is online, and there are an infinite number of solutions just waiting for them. You need to find a way to stand out and to differentiate yourself from the multitude of others who offer the same services. It's your job to help your patients understand why they should be choosing you.
2. Trust
There is a consistent trend of decreasing trust across the board when it comes to advertising and the overall distribution of information. People are more suspicious now than ever before because there are a lot of overpromises that don't deliver.
When you combine low trust and high competition, it can make it incredibly difficult for health-care practitioners to thrive. So many practitioners use the "build it and they will come" approach, as in "I will take care of my current patients and build my practice through word of mouth." This method may have worked well 20 years ago, but it's not your best strategy today. Videos can be a powerful tool to overcome these hurdles.
9 Reasons Why You Should Be Using Video
Video is going to make you stand out from your competition and build massive amounts of trust. In fact, studies show that 74% of users who watched an explainer video about a product subsequently bought it, making the return on investment impossible to ignore. So why is video so persuasive? Why should you get in on the action?
1. Awareness
Video is fantastic for building trust and getting your name out into your community as an educator and viable resource to help with their health concerns.
2. Builds Trust
You get to show your personality through video, and your potential patients get to see who you are more clearly than just reading your blog posts or website content. A video begins the engagement of many things with your audience, including emotion.
3. Google Loves Video
As you are likely aware, Google owns YouTube. When a website includes videos, Google automatically knows people are more likely to spend more time on that site, which in turn may help your website gain subject matter authority. Adding videos to your website greatly improves your chances of appearing first in the Google search results.
4. Mobile Users Love Video
Videos are perfectly made for mobile use, and 80% of internet activity is currently being done on mobile devices. We are seeing this ever-increasing trend very clearly now with Instagram Reels and TikTok.
5. Video is a Great Tool to Share How-To Information
Think of all the things you wish you could share with a patient in person instead of putting it in writing. A lot of how-to information is so much easier when it's represented through a video.
6. Video Builds Celebrity
There is always a celebrity component that comes with seeing someone on video. Being consistent with video content online elevates your brand status in your community.
7. It's Simple and Easy
Implementing a video strategy is fast. With practice you can go from the spark of an idea to it being shared across social platforms on your lunch hour. There is absolutely no need for a big production; simply use a webcam and a microphone, or even just your phone.
8. We All Love Sharing Videos
People share videos more than any other type of content, and getting your video shared is a digital referral. Once you start getting comfortable making them and implementing the right strategy, you can expect more and more people to share your videos.
9. Particularly in Health Care — Videos are Underutilized
There are not many practitioners who are currently making videos, so you have a leg up if you start today. If you don't already have a video marketing strategy in place, then now is the time to start. If you're not regularly emailing your patients by sending them your helpful videos at key points in their journey with you, then you're missing a tremendous opportunity to reach and engage with your patients. Videos are also a powerful retention tool.
Yet, like anything, there does need to be a strategy behind your video marketing. You need to understand that subconsciously three things are going through your potential patients' minds when they are watching your videos or consuming any of your content. You need to address their needs when creating your video content to ensure you're resonating with your ideal patients.
The 3 Questions Every Potential Patient Asks Themselves When Watching Your Videos
1. Do I Trust You?
If you don't get past trust, no one will take the next step with you. A video is an ideal tool for building trust. Once you get confident with creating videos and figure out how to just be yourself, there is an audience for everyone out there.
2. Do You Understand Me?
Once your audience gets past establishing their trust for you, they need to feel understood. There are subtle ways you can go about doing this. You can relate to your patients on a human level — on their level — and share parts of your life that will resonate with them. When you can clearly articulate that you understand what their challenges are and that you have solutions for them, then people will feel understood, seen, and heard, and they will want to move forward with you.
3. Can You Help Me?
People invest in solutions they believe to be right for them, and for the most part, people are fairly resourceful. By nature, people avoid failure and need to be assured that the person they choose to help them solve a problem has the knowledge, skills, and experience to actually help them. Speaking to your audience in the language they use to describe their life, their concerns, and their health challenges is your key to success. Sharing case studies, success stories, and testimonial videos will help your ideal clients feel assured that they are making the right investment and easily provides social proof.